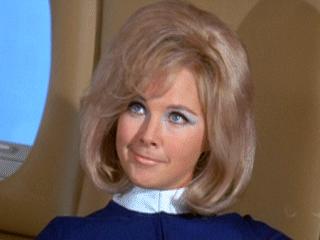 Virginia Lake is a colonel in S.H.A.D.O., one of the developers of utronic tracking equipment with which it may become possible to track UFOs more accurately, half-serious rival of Colonel Alec E. Freeman, SHADO's second in command in Freeman's absence, and one of several Moonbase commanders. (Wanda Ventham acted out the role in the programme.) She has also had relationships with at least three of her SHADO colleagues; these are the aforementioned Colonel Alec Freeman, Colonel Craig Collins, and Colonel Paul Foster.
Ad blocker interference detected!
Wikia is a free-to-use site that makes money from advertising. We have a modified experience for viewers using ad blockers

Wikia is not accessible if you've made further modifications. Remove the custom ad blocker rule(s) and the page will load as expected.