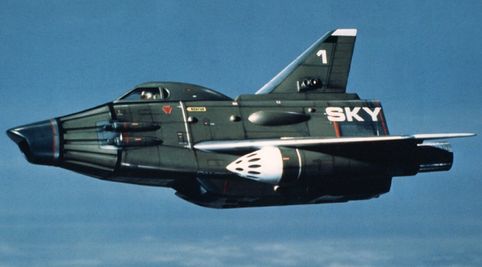 The Sky One aerial interceptors are designed and built to launch from the SkyDiver submarines and take action in Earth's atmosphere if a UFO manages to evade the three MoonBase interceptors and reach Earth.
Lew Waterman and Peter Carlin have served as rotating Commanders of the SkyDiver submarines and, hence, the pilots of the Sky One interceptors.
Technical Data
Edit
Top speed: Mach 5 (3,806 mph)
Reconnaissance altitude: 10,000 feet
Maximum attained altitude: 250,000 feet
Ad blocker interference detected!
Wikia is a free-to-use site that makes money from advertising. We have a modified experience for viewers using ad blockers

Wikia is not accessible if you've made further modifications. Remove the custom ad blocker rule(s) and the page will load as expected.