Edward Bishop was the stage name of George Victor Bishop, an American actor born on 11 June, 1932 in Brooklyn, New York City, United States, who, during his years of activity in Europe, especially in Great Britain, acted out roles in such productions by Gerry Anderson as the motion picture Journey To The Far Side Of The Sun, also called Doppelganger, and UFO: The Series, in which he acted out the role of Edward Straker, the Commander of S.H.A.D.O. He died on 8 June, 2005, three days before he would have reached the age of 73, in Kingston-upon-the-Thames, Surrey, England.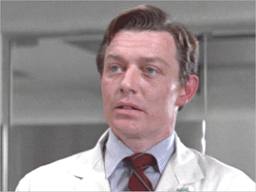 Ad blocker interference detected!
Wikia is a free-to-use site that makes money from advertising. We have a modified experience for viewers using ad blockers

Wikia is not accessible if you've made further modifications. Remove the custom ad blocker rule(s) and the page will load as expected.